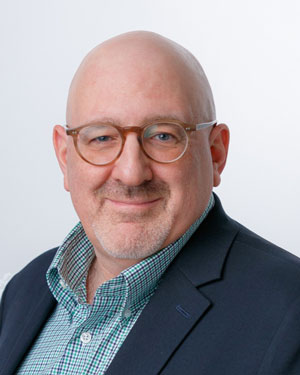 Jeffrey A. Meckler
Chief Executive Officer
Jeffrey Meckler currently serves as our Chief Executive Officer, bringing more than 30 years of financial and healthcare leadership experience to the company. Most recently, Jeff was the CEO of Intec Pharma, and prior to that, CEO of Cocrystal Pharma, transforming it from a research company into a clinical and development company. Earlier in his career, Jeff was managing director of the Andra Group, a life sciences consulting firm, and acted as a director and interim CEO of Cypress Bioscience after its acquisition by Royalty Pharma. Jeff started his career at Pfizer, where he held a series of positions in manufacturing systems, market research, business development, strategic planning and corporate finance, which included playing a significant role in acquisitions and divestitures. He has also served as a director of QLT, Inc., Cocrystal Pharma, ClearFarma USA, Kyalin Bioscience, and Alveolus, and currently serves as director of Travere Therapeutics, where he also previously served as Chairman. Jeff is the past President and continues to serve on the Board of Children of Bellevue, a non-profit organization focused on advocating and developing pediatric programs at Bellevue Hospital Center. He holds a B.S. in industrial management, an M.S. in industrial administration from the Tepper School of Business at Carnegie Mellon University, and a J.D. from Fordham University's School of Law.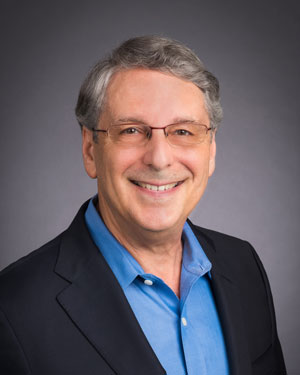 Michael J. Newman, Ph.D.
Founder and Chief Scientific Officer
A founder of the company, Dr. Michael Newman currently serves as our Chief Scientific Officer. Most recently, he was Founder and CEO of Decoy Biosystems, where he developed the technology that serves as the foundation of Indaptus. With more than 35 years of experience carrying out and managing oncology drug discovery through early development in academia and at pharmaceutical and biotechnology companies, Michael has also served as a consultant to ~35 companies, assisting with target identification and prioritization, management of R&D, fundraising, and in/out-licensing. His previous positions include faculty appointments in biochemistry at Brandeis University and the Roche Institute of Molecular Biology, Senior Associate Director of Oncology at Sandoz Pharmaceuticals (world-wide head of Cancer Biology), Executive Director of Oncology at Novartis Pharmaceuticals (Head of Cancer Biology in the U.S.), and senior management positions at several Biotechnology companies, where he also managed drug discovery programs in inflammation, diabetes, and infectious disease. Michael received a Bachelor's degree in biology from the University of California at San Diego, a Ph.D. in cell and developmental biology from Harvard Medical School (National Science Foundation Pre-doctoral Fellow) and carried out post-doctoral research at Cornell University.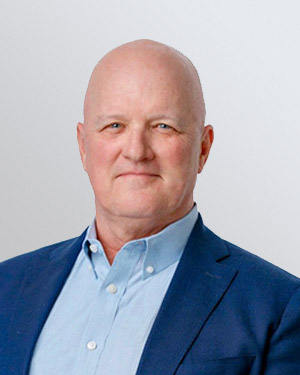 Walt A. Linscott
Chief Operating Officer
Walt Linscott brings more than three decades of global leadership, entrepreneurial and professional experience with broad business development, operational, regulatory, and transactional experience in the Life Sciences sector to his current role as Chief Operating Officer at Indaptus. Most recently, he held the position of Chief Business Officer at the company. Prior to Indaptus he was the Chief Business Officer at Intec Pharma. He is also a Founding executive member of Oxford Strategic Alliance, a multinational business development and referral enterprise for strategic advice, management and investment development/management for individuals and companies that are globalizing. Previously, Walt served as President, COO and General Counsel at Treiber Therapeutics, an anti-viral-focused venture he co-founded. He has also served in a variety of General Counsel and Corporate Secretary roles at Cocrystal Pharma, Carestream Health, and Solvay Pharmaceuticals, where he also led compliance, IP, security, privacy, public affairs and government affairs functions. In addition, he was previously an Associate and Partner at Thompson Hine where he founded the firm's Atlanta office, served as Partner in Charge, and as Chair of the firm's Life Science Practice Group. Walt holds a Master of Science in Experimental and Translational Therapeutics with honors from the University of Oxford, a Master's degree in Global Business from the University of Oxford and Master's degree in Entrepreneurship from Cambridge University. He earned his J.D. from the University of Dayton School of Law where he served as Managing Editor of the Law Review. After graduating with a Bachelor's degree from Syracuse University and prior to entering law school, he earned a commission and served on active duty as an Officer in the United States Marine Corps. Walt is also a Certified Flight Instructor and was previously a professional stunt pilot.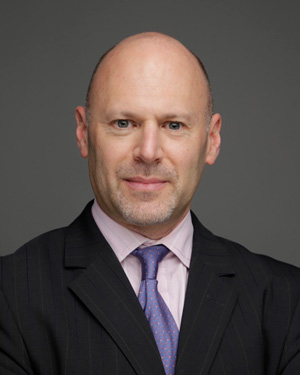 Roger J. Waltzman
Chief Medical Officer
Roger Waltzman, M.D., M.B.A. currently serves as our Chief Medical Officer. Dr. Waltzman is a board-certified medical oncologist whose career highlights include the roll of Chief Medical Officer of publicly traded company, Molecular Templates (2019-2023) and multiple senior drug development roles at Novartis Oncology (2007–2013), where he played a leading role in the development of imatinib, nilotinib, and ruxolitinib. From 2013 to 2016, Dr. Waltzman was the Full Development Head of Malaria Drug Development at Novartis. More recently, Dr. Waltzman was CMO at Rgenix (now Inspirna), where he supervised the development of immuno-oncology and metabolic inhibitor assets through Phase 1 a/b. Previously, he served as CSO at Jaguar Health and Napo Pharmaceuticals, where he led scientific aspects of development and commercialization of Mytesi® (crofelemer).
Before joining the industry, Dr. Waltzman held assistant professorships in medical oncology and palliative care at Saint Vincent's Hospital and Mount Sinai School of Medicine in New York. He completed his fellowship in hematology/oncology at Memorial Sloan Kettering Cancer Center. Dr. Waltzman earned a Master of Business Administration at Columbia Business School and a Doctor of Medicine and Bachelor of Arts from Brown University.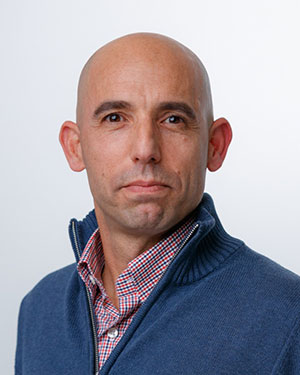 Nir Sassi
Chief Financial Officer
Nir Sassi currently serves as our Chief Financial Officer, bringing a broad skillset across management, corporate finance, due diligence, accounting, and financial analysis. Prior to joining Indaptus, Nir spent 11 years at Intec Pharma, starting as Vice President of Finance and ending his tenure there as Chief Financial Officer. Previous to that, Nir served as a Senior Manager at PricewaterhouseCoopers Israel for eight years, including two years relocation to the PWC New York office. He is a certified public accountant in Israel and holds a Bachelor's degree in economics and accounting from Ben Gurion University in Beer Sheva, Israel.