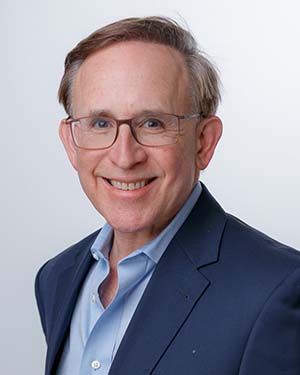 Roger J. Pomerantz, M.D.
Chairman
Dr. Roger Pomerantz currently serves on the Boards of Directors of multiple life science companies. Most recently, he served as President, CEO, and Chairman of ContraFect, a company focused on multi-drug resistant bacterial pathogens. Prior to that, he served as President, Chief Executive Officer, and Chairman of the Board of Directors of Seres Therapeutics. Prior to joining Seres, Roger was Worldwide Head of Licensing & Acquisitions, Senior Vice President at Merck & Co., where he oversaw all licensing and acquisitions at Merck Research Laboratories, including external research, out-licensing regional deals, and academic alliances. Previously, he served as Senior Vice President and Global Franchise Head of Infectious Diseases at Merck. Prior to joining Merck, Roger was Global Head of Infectious Diseases for J&J. He earned his B.A. in biochemistry at the Johns Hopkins University and his M.D. at the Johns Hopkins School of Medicine and completed his internal medicine internship and residency training, with a subspecialty in clinical and research training in infectious diseases and virology at the Massachusetts General Hospital of Harvard Medical School. His post-doctoral research training in molecular retrovirology was obtained at both Harvard Medical School and the Whitehead Institute of the Massachusetts Institute of Technology (MIT). Roger also served as the Chief Resident at the Massachusetts General Hospital. Following his medical-scientist training, he was an Endowed, Tenured Professor of Medicine and Molecular Pharmacology and Chairman of the Infectious Diseases Department of Thomas Jefferson University in Philadelphia. Roger is an internationally recognized expert in HIV molecular pathogenesis and latency. He has developed ten approved infectious disease drugs in important diseases including HIV, HCV, tuberculosis, and Clostridium difficile infection.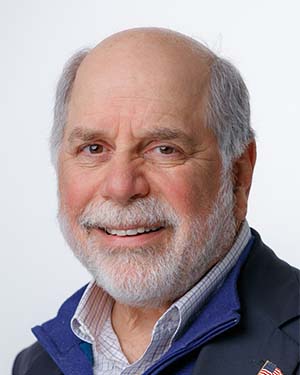 Anthony J. Maddaluna
Director
Anthony Maddaluna retired from the life science industry following a 40-year career at Pfizer that included leadership positions in regional and global manufacturing. Over his career, he held a series of positions at Pfizer of increasing seniority, ending his tenure there as President of Pfizer Global Supply. Previous positions included Senior Vice President of Pfizer Global Manufacturing Strategy and Supply Network Transformation and Vice President of Pfizer Global Manufacturing Europe Area. Anthony holds an M.S. in chemical engineering from Northeastern University and an MBA from Southern Illinois University.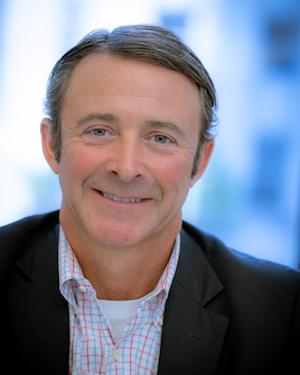 Brad Hayes
Director
Most recently, Mr. Hayes was Executive Vice President, Chief Financial Officer and Treasurer of Laboratory Corporation of America Holdings (LabCorp), a diagnostics laboratory company with current annual revenue of approximately $10 billion. Brad joined LabCorp in 1996, where he was responsible for day-to-day operations of the revenue cycle function. He rose through a series of promotions and in 2005 was named Executive Vice President, Chief Financial Officer and Treasurer of LabCorp, a role he held until his retirement in 2014. Prior to LabCorp, Brad was at KPMG for nine years in their audit department. He previously served on the Board of Directors for Patheon N.V. and Intec Pharma, where he was the Audit Committee Chair. He also serves on the Board of Trustees at the University of North Carolina at Greensboro and the Board of Directors of the Piedmont Triad Chapter of the Juvenile Diabetes Research Foundation. He holds a Bachelor of Science in accounting from the University of North Carolina at Greensboro.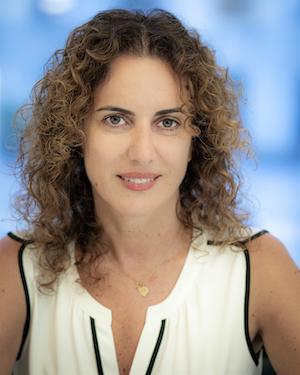 Hila Karah
Director
Hila Karah is an experienced life science professional particularly skilled business development, entrepreneurship, financing, venture capital, strategy, corporate governance and strategic partnerships. She currently serves as a Member of multiple Boards of Directors. Most recently, she served as Chief Investment Officer of Eurotrust Ltd., a family office, where she focused primarily on investments in life science, internet and high-tech companies. Prior to joining Eurotrust, Hila served as a senior analyst at Perceptive Life Sciences, a New York-based hedge fund. Prior to her position at Perceptive, she was a research analyst at Oracle Partners, a healthcare-focused hedge fund. She holds a B.A. in molecular and cell biology from the University of California, Berkeley, and has studied at the UCSB – UCSF Joint Medical Program.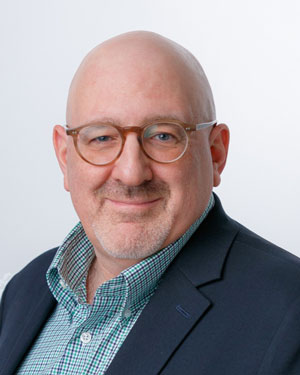 Jeffrey A. Meckler
Director
Jeffrey Meckler currently serves as Chief Executive Officer of Indaptus Therapeutics, bringing more than 30 years of financial and healthcare leadership experience to the company. Most recently, Jeff was the CEO of Intec Pharma, and prior to that, CEO of Cocrystal Pharma, transforming it from a research company into a clinical and development company. Earlier in his career, Jeff was managing director of the Andra Group, a life sciences consulting firm, and acted as a director and interim CEO of Cypress Bioscience after its acquisition by Royalty Pharma. Jeff started his career at Pfizer, where he held a series of positions in manufacturing systems, market research, business development, strategic planning and corporate finance, which included playing a significant role in acquisitions and divestitures. He has also served as a director of QLT, Inc., Cocrystal Pharma, ClearFarma USA, Kyalin Bioscience, and Alveolus, and currently serves as director of Travere Therapeutics, where he also previously served as Chairman. Jeff is the past President and continues to serve on the Board of Children of Bellevue, a non-profit organization focused on advocating and developing pediatric programs at Bellevue Hospital Center. He holds a B.S. in industrial management, an M.S. in industrial administration from the Tepper School of Business at Carnegie Mellon University, and a J.D. from Fordham University's School of Law.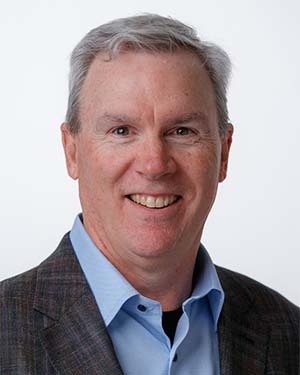 Mark J. Gilbert
Director
Mark J. Gilbert has served on our board of directors since November 2021. Dr. Gilbert brings more than 30 years of experience in global medical and clinical research and development, and management of medical affairs. Since March 2019, Dr. Gilbert serves as Executive Vice President of Research and Development at Acepodia, Inc., a clinical-stage biotechnology company addressing gaps in cancer care and since June 2021. Dr. Gilbert has served as a Clinical Development Advisor to Decoy Biosystems, Inc., Indaptus' wholly owned-subsidiary. In addition, from October 2020, Dr. Gilbert serves as the Chairman of the Scientific Advisory Board at Inceptor Bio, LLC, a biotechnology company developing multiple next-generation cell and gene therapy platforms for underserved and difficult-to-treat cancers and from October 2020, he serves as a Strategic Advisor at Kineticos Ventures, a firm providing advisory services and capital to emerging life sciences firms. Prior to these positions, between November 2013 and January 2020, Dr. Gilbert was the Chief Medical Officer of Juno Therapeutics Inc., a biopharmaceutical company, where he led the clinical development of some of the first CAR-T cell therapies. Before that, Dr. Gilbert held leadership positions at Bayer Schering Pharma AG, where he served as Vice President and Head of Global Clinical Development, Therapeutic Area Oncology; Berlex Pharmaceuticals, Inc., where he served as Vice President of Medical Affairs, Oncology, and Vice President and Head of Global Medical Development Group, Oncology; and Immunex Corporation, where he served as Senior Medical Director, Clinical Research and Development. Between May 2019 and May 2021, Dr. Gilbert served as an Independent Director of Silicon Therapeutics, Inc., a fully integrated drug design and development company. Dr. Gilbert earned a Bachelor of Science degree in Biochemistry from the University of Iowa and a Medical Doctor degree from the University of Iowa College of Medicine. He trained in internal medicine, infectious disease and medical oncology at the University of California, San Francisco, and the University of Washington, respectively.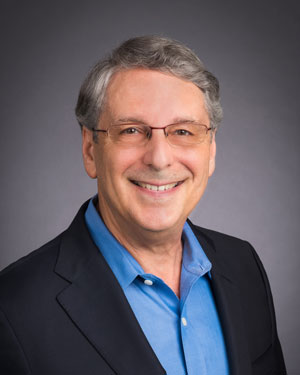 Michael J. Newman, Ph.D.
Director
A founder of Indaptus Therapeutics, Dr. Michael Newman currently serves as Chief Scientific Officer. Most recently, he was Founder and CEO of Decoy Biosystems, where he developed the technology that serves as the foundation of Indaptus. With more than 35 years of experience carrying out and managing oncology drug discovery through early development in academia, and at pharmaceutical and biotechnology companies, Michael has also served as a consultant to ~35 companies, assisting with target identification and prioritization, management of R&D, fundraising, and in/out-licensing. His previous positions include faculty appointments in Biochemistry at Brandeis University and the Roche Institute of Molecular Biology, Senior Associate Director of Oncology at Sandoz Pharmaceuticals (world-wide head of Cancer Biology), Executive Director of Oncology at Novartis Pharmaceuticals (Head of Cancer Biology in the US), and senior management positions at several Biotechnology companies, where he also managed drug discovery programs in inflammation, diabetes, and infectious disease. Michael received a Bachelor's degree in Biology from the University of California at San Diego, a Ph.D. in Cell and Developmental Biology from Harvard Medical School (National Science Foundation Pre-doctoral Fellow) and carried out post-doctoral research at Cornell University.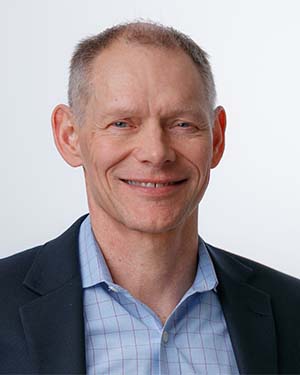 Robert Martell, Ph.D., M.D.
Director
Dr. Robert Martell has served on our board of directors since February 2023. Dr. Martell brings more than 20 years of experience in the pharmaceutical industry. Dr. Martell is Head of Research & Development at Curis. From September 2011 to May 2018, Dr. Martell served on Curis' Board of Directors. He is also co-founder of Epi-Cure Pharmaceuticals, a privately held early-stage biotechnology company, and served as its president and member of board of directors from 2016 to 2018. Dr. Martell served as Chief Medical Officer of Tesaro, Inc., a biopharmaceutical company developing Zejula and Varubi from 2012 to 2015; as Chief Medical Officer at MethylGene, a publicly traded biopharmaceutical focused on cancer therapeutics from 2005 to 2009; as Director of Oncology Global Clinical Research at Bristol-Myers Squibb, a biopharmaceutical company developing Sprycel, Erbitux and Ixempra from 2002 to 2005; and as Associate/Deputy Director at Bayer Corporation Pharmaceutical Division developing Nexavar from 2000 to 2002. In addition, Dr. Martell has held a number of academic positions, including at Tufts Medical Center since 2009, where he has served in various roles including Associate Chief in the Division of Hematology/Oncology, Director of the Neely Center for Clinical Cancer Research, Leader of the Cancer Center's Program in Experimental Therapeutics and Attending Physician; at Yale University School of Medicine as Assistant Clinical Professor of Oncology from 2001 to 2005; and as Assistant Professor at Duke Medical Center from 1998 to 2000. Dr. Martell received a B.A. in chemistry from Kalamazoo College, a Ph.D. in Pharmacology from University of Michigan and an M.D. from Wayne State University. He completed his Internal Medicine internship and residency at Duke University Medical Center, and his Fellowship in Medical Oncology also at Duke.